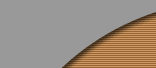 Use this online selection guide to help you choose the most effective mechanical or magnetic coupling style for each application. For a more in-depth analysis of your situation or sizing of your application, we urge you to contact our applications experts at any time.




Among Rimtec's product selections, you'll find solutions that precisely match your application needs. Select the connection method that best describes your application:

Flange-to-Flange/Hub

Shaft-to-Shaft

In a crash or runaway, conventional spring-loaded torque limiters can take a full second or longer to disengage … an incredibly expensive second when your production deadlines and budget are at stake!

Rimtec direct-drive and indirect torque-limiting safety couplings provide superior protection, as they disengage far faster with zero backlash.

Magnetic
When less positioning accuracy is required, magnetic clutches are a good choice. Long-life magnetic clutches can safely – and frequently -- disengage without the abrasion and jerks that limit the wear life of mechanical couplings.
About Rimtec | Press Release | Products | Selection Guide
Ordering | Shows | Contact Us | Terms and Conditions | Home
---
Copyright © 1999-2004 Rimtec Corporation, 211 S. Lombard Road, Addison, IL 60101
Toll Free: 877-4RIMTEC (877-474-6832) ~ Phone: 630-628-0036
Fax: 630-628-0041 ~ Email: help@RimtecCorporation.com
Comments, questions or problems with our website? Please contact our webmaster.