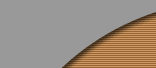 Safety/Torque Limiting > Magnetic

Magnetic Clutches

Maintenance-Free!

When frequent disengagements wear too heavily on mechanical couplings, an application is best served by magnetic clutches, which perform their task without the physical contact that leads to wear with mechanical couplings.

Magnetic clutches are designed as two parts that nestle together, producing a magnetic field across the air gap between them. The result is an extremely smooth, constant torque.

Synchronous magnetic couplings
Provides servo-quality overload protection for applications with frequent high-torque operations. These clutches disengage without transmitting any torque.

Hysteresis magnetic clutches
Offers extremely smooth constant torque while providing servo-quality overload protection. Following an overload, the torque transmitted remains at the set torque level, which holds the tension. Ideal for applications with constant slipping and some torque, such as bottle cap tightening or tension control on packaging machines.




About Rimtec | Press Release | Products | Selection Guide
Ordering | Shows | Contact Us | Terms and Conditions | Home
---
Copyright © 1999-2004 Rimtec Corporation, 211 S. Lombard Road, Addison, IL 60101
Toll Free: 877-4RIMTEC (877-474-6832) ~ Phone: 630-628-0036
Fax: 630-628-0041 ~ Email: info@RimtecCorporation.com
Comments, questions or problems with our website? Please contact our webmaster.