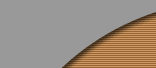 Rimtec Corporation markets manufacturing's broadest selection of superior-quality servo couplings, also custom designed Magnetic Couplings and Clutches … most with advanced technological benefits that dramatically diminish users' downtime and production budget.

Founded in 1986, Rimtec's 12,000 sq.ft. headquarters are located in Addison, Illinois …only a few miles from Chicago's O'Hare International Airport (view map) – the highly active delivery hub for Rimtec's impressive in-stock product line.

From this hub – and through our national team of distributors – we provide highly specialized applications assistance and service throughout North America.

"Our goal is to always ship the most technically precise couplings for each and every application within weeks ... and faster for emergencies," explains Rimtec President Vic Jha. "Our facility is ready to meet the current escalating demand for couplings." The site has an additional 37,000 sq.ft. of land for anticipated future expansion.

Feel free to contact our sales specialists – or try our new online selection guide – to learn more about our high-quality Magnetic Couplings and Clutches and other products.

We look forward to hearing from you!
About Rimtec | Press Release | Products | Selection Guide
Ordering | Shows | Contact Us | Terms and Conditions | Home
---
Copyright © 1999-2004 Rimtec Corporation, 211 S. Lombard Road, Addison, IL 60101
Toll Free: 877-4RIMTEC (877-474-6832) ~ Phone: 630-628-0036
Fax: 630-628-0041 ~ Email: help@RimtecCorporation.com
Comments, questions or problems with our website? Please contact our webmaster.