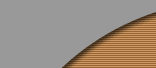 Rimtec Corporation ("Seller")
Terms and Conditions

We acknowledge with thanks your order. We are prepared to accept the order and/or any other order only if you agree to the following terms and conditions, some of which may modify the comparable terms and conditions originally proposed in your order. You (as the "Buyer") should advise us promptly if any of the terms and conditions below is not acceptable to you. Unless you give such notice, you will have accepted these terms and conditions and we will proceed as though they are mutually binding on both of us. Different terms and conditions at a different price from those generally applicable can be negotiated on request, but shall apply only if signed by a president of seller.

Delivery dates by seller for the products ordered by buyer ("Products") are approximate and seller will not be liable for any delays in delivery for whatever reason unless the parties have expressly agreed in writing signed by seller to specific liquidated damages for late delivery.
Prices indicated by seller are based upon the prices in effect as of the date of this document. Unless otherwise agreed to in a writing signed and delivered by sellers authorized representative, prices quoted by seller are subject to change without notice at any time, including (without limitation) between the date of buyers order and the date of shipment. Buyer shall be liable for the prices in effect on the date of shipment. Unless expressly stated otherwise on the reverse side hereof, all excise, privilege, occupational, sales, use and other taxes, foreign and domestic, applicable to the sale under the order shall be added to and become part of the purchase price.
Products that are not in conformance with the description found in the order are returnable for credit or replacement, provided seller is advised in writing with-in 30 days of delivery by seller of such non-conformance and written authorization therefore is given by seller. Approved returns must be shipped freight prepaid and arrive in good condition to qualify for credit or replacement. Except in the case of any products found to be nonconforming, buyer must make payment of the purchase price within the time allotted for payment even if buyer has not completed its inspection of the products, but such payment shall not constitute acceptance of the products or impair buyer's rights or remedies it may have hereunder for nonconforming products.
In the case of products not specially manufactured for the buyer, buyer may cancel delivery of the products only by notice received by seller more than thirty (30) days prior to the original delivery date, subject to a handling/administrative charge of 15% if notice is received less then 90 days prior to the original delivery date. In the case of products specially manufactured for the buyer, the following shall be payable by buyer to seller to fairly compensate seller for the estimated cost and risk expected to be incurred by seller if buyer cancels the order and such notice is received by seller prior to the original delivery date: (a) not less than 31 nor more than 60 days, a charge of 85% of the selling price shall be payable to seller: (b) not less than 61 nor more than 90 days, a charge of 50% of the selling price shall be payable to seller: (c) not less than 91 nor more than 150 days, a charge of 15% of he selling price shall be payable to seller, and (d) more than 150 days, no charge shall be payable to the seller for cancellation of the order by buyer, as the case may be.
The original delivery date may not be rescheduled beyond one year. If delivery is rescheduled by buyer to more than six months beyond the originally contracted delivery date, seller reserves the right to cancel the contract created by seller's acceptance of the order and collect cancellation charges. All rescheduled deliveries will be subject to carrying charges in the amount of 1 ¼ % of the total purchase price from the originally contracted delivery date. Unless otherwise specified on the reverse side hereof all shipments shall be made by any mode of transportation deemed suitable to seller, f.o.b. sellers loading dock, and risk of loss to the products shall pass to the buyer upon delivery by seller to the carrier for shipment.
All intellectual property and all tooling and other tangible manufacturing assets of seller used to fulfill buyer's order shall remain the property of seller and no right or interest of any kind whatsoever in any of the foregoing shall be constructed or interpreted as having been granted or otherwise conveyed to buyer, either expressly, or by implication, estoppel or otherwise. Any tooling sold to buyer will be limited to that which is separately quoted by seller, which quote expressly states that the price indicated therein by seller is "for purchase" or "for sale" of the tooling described therein rather than as an additional charge to defray, whether whole or in part, sellers tooling costs. Buyer represents and warrants that it has title to any material, specification or design it may provide to seller, and that sellers possession and reliance upon the same in connection with the manufacture, sale or use of the products shall not constitute infringement of any patent, trade secret or other third party interest.
Products manufactured and/or sold by seller shall, when properly installed and maintained, be fit for the ordinary purposes for which such goods are used, and shall be free of defects in material and workmanship at time of shipment. In no event shall seller be obligated under this warranty or otherwise in any way whatsoever for normal wear and tear or for any product which, in seller's sole and exclusive determination, has been subjected to accident, abuse, misapplication, improper repair or alteration, improper installation or maintenance, excessive operating conditions or for defects or failures resulting from buyer's specifications or designs, or otherwise caused by buyer, including without limitation defects or failures resulting from buyer's manufacture, distribution, sale or promotion of its own products. THERE ARE NO WARRANTIES OF MERCHANTABILITY, FITNESS FOR A PARTICULAR PURPOSE OR OTHERWISE, WHETHER EXPRESS OR IMPLIED, EXCEPT OF TITLE, WHICH EXTEND BEYOND THAT EXPRESSLY STATED ABOVE IN THIS PARAGRAPH.
Seller's sole liability and buyer's sole and exclusive remedy for seller's breach of warranty or otherwise is expressly limited to the replacement of any product sold hereunder, which seller determines, by laboratory examination, are not in conformance with the limited warranty of seller expressly stated herein, provided seller is advised in writing of such non-conformance within thirty (30) days of the date of discovery thereof and said non-confirming products are returned F.O.B. seller's warehouse promptly.
IN NO EVENT SHALL SELLER BE LIABLE HEREUNDER OR OTHERWISE FOR LOSS OF PROFITS, OR DIRECT, INDIRECT SPECIAL, INCIDENTAL, OR CONSEQUENTIAL DAMAGES OF ANY KIND OR IN ANY AMOUNT, ARISING OUT OF THIS AGREEMENT OR IN CONNECTION WITH THE PRODUCTS AND RELATED SERVICES PROVIDED BY SELLER HEREUNDER, EVEN IF SELLER HAS BEEN ADVISED AS TO THE POSSIBILITY OF SUCH DAMAGES. SELLER'S TOTAL AND EXCLUSIVE LIABILITY FOR NONPERFORMANCE UNDER THIS AGREEMENT, INCLUDING NONPERFORMANCE CAUSED BY SELLER'S GROSS OR ORDINARY NEGLIGENCE, SHALL BE STRICTLY LIMITED TO THE COST OF REPLACEMENT OF THE PRODUCTS PROVIDED HEREUNDER. IN NO EVENT SHALL DAMAGES EXCEED THE AMOUNT EQUAL TO THE PRICE OF THE PRODUCTS PAID TO SELLER PURSUANT TO THIS AGREEMENT, REGARDLESS OF WHETHER OR NOT SUCH EVENT WAS FORESEEABLE BY EITHER OR BOTH PARTIES. BUYER SHALL LOOK ONLY TO SELLER FOR REDRESS OF ITS DAMAGES CAUSED BY ANY DEFECT IN THE PRODUCTS, IN ANY RELATED SERVICES, OR BY SELLER'S FAILURE TO FULLY PERFORM AS REQUIRED HEREUNDER, AND SHALL NOT LOOK TO ANY AFFLILIATE OF SELLER FOR THE SAME.
Shipments hereunder shall be at all times subject to the approval of seller's credit department. Seller's remedies with respect to any breach of the agreement made between buyer and seller shall be cumulative, and without limiting the generality of the foregoing, seller shall have the right to suspend its performance or terminate the agreement in the event of buyer's nonpayment of the purchase price for any delivery of products even though the agreement may provide for the delivery of products in more than one installment.
These terms and conditions and those appearing on the front page hereof constitute the final, complete and exclusive agreement between buyer and seller. No reference herein to buyer's inquiry or order shall in any way incorporate different or additional terms and conditions, which hereby objected to. No revision, waiver, discharge, or modification of the agreement shall be binding upon seller unless made in writing signed and delivered by seller's authorized representative. No prior course of dealing or usage of trade not expressly set forth herein shall be admissible to explain, modify or contradict the agreement. Buyer acknowledges and agrees that any and all representations, promises, warranties or statements by seller's salesperson or agent that differ in any way from the terms of this writing shall be given no force or effect. The invalidity of any one provision constituting part of the agreement between buyer and seller shall not affect the validity of the remainder of such provision or the remaining provisions of the agreement.
In the event a dispute will arise, both parties will make a good faith effort to agree on arbitration, and failing agreement, shall submit the matter to the arbitration of the American Arbitration Association, Chicago, Illinois.
Buyer agrees to indemnify and hold seller harmless for any and all damages caused by buyer's breach of these terms and conditions.
Payment terms on al invoices rendered by Rimtec Corporation under the agreement, except as expressly provided herein shall be net 30 days from invoice date. Rimtec Corporation shall be entitled to charge a finance charge of 2% per month, i.e. 24% annually, on any account past due over 30 days. Buyer agrees that if its account hereunder is referred for collection to any attorney or agency, buyer will pay all of Rimtec Corporations attorney's fees and other costs of collection, which other cost include, but are not limited to, courts costs, expert eyewitness fees, execution costs and filing fees. Interest shall accrue on all sums outstanding at the rate specified above notwithstanding the entry judgment. In the event any finance charge is determined to be excessive by a court or other tribunal, such charge shall be reduced to the maximum allowable under the law. Buyer pays all invoices rendered by Rimtec Corporation for reimbursement of Rimtec Corporations expenses and for the services provided to buyer by Rimtec Corporations representatives for work performed. In addition, buyer shall pay all invoices rendered by Rimtec Corporation for the delivery of the products to buyer at the purchase price for the products indicated by Rimtec Corporation in its quotation to buyer for the period of time, if any, as specified therein and as well the fair and reasonable value of all replacement parts provided by Rimtec Corporation for the proper repair and maintenance of any equipment covered by buyer's order as accepted by Rimtec Corporation (the "equipment"). Prices for the products indicated by Rimtec Corporation on or before the date the agreement is made between the buyer and Rimtec Corporation are based upon prices in effect as of such date. Unless otherwise indicated by Rimtec Corporations quotation or otherwise agreed to in writing signed by Rimtec Corporations authorized representative, product prices quoted by Rimtec Corporation are subject to change without notice at any time.

About Rimtec | Press Release | Products | Selection Guide
Ordering | Shows | Contact Us | Terms and Conditions | Home
---
Copyright © 1999-2004 Rimtec Corporation, 211 S. Lombard Road, Addison, IL 60101
Toll Free: 877-4RIMTEC (877-474-6832) ~ Phone: 630-628-0036
Fax: 630-628-0041 ~ Email: info@RimtecCorporation.com
Comments, questions or problems with our website? Please contact our webmaster.