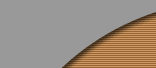 Magnetic Couplings & Clutches

MKD Permanent-Magnet Synchronous Couplings - Collet Type



MKD series couplings transmit torque from 10 lb-in (1.2 Nm) to
80 lb-in (9 Nm) on shafts from 0.125" (3 mm) to 1.0" (26 mm).
Following an overload, the coupling disengages and slips. This reduces the risk of damage to connected equipment.

HKD Permanent-Magnet Hysteresis Couplings - Collet Type

HKD series clutches transmit torque from 0.9 lb-in (0.1 Nm) to 22 lb-in (2.5 Nm) on shafts from 0.125" (3 mm) to 1.0" (26 mm). Following an overload, the torque transmitted remains at the rated torque level. The overload energy is converted into heat which is safely dissipated.

For dimensions and technical ratings, and/or mounting instructions, follow the hyperlinks above or use the pull-down menu at the top of the page.

If you're not sure which product type best suits your unique application, try our online selection guide, or feel free to contact our technical experts for assistance by filling out our application assistance/inquiry form.

All Rimtec couplings and clutches can be custom designed to fit your application. New custom designs are also available to meet your unique requirements.
About Rimtec | Press Release | Products | Selection Guide
Ordering | Shows | Contact Us | Terms and Conditions | Home
---
Copyright © 1999-2004 Rimtec Corporation, 211 S. Lombard Road, Addison, IL 60101
Toll Free: 877-4RIMTEC (877-474-6832) ~ Phone: 630-628-0036
Fax: 630-628-0041 ~ Email: help@RimtecCorporation.com
Comments, questions or problems with our website? Please contact our webmaster.