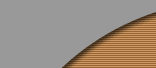 WARRANTY POLICY

All Rimtec couplings and clutches are customized for the customer's specific application and cannot be returned once ordered except if product is found to be defective as described below. Notice of cancellation must be given within 24 hours of ordering, due to short lead times.

Warranty replacements will be made if the coupling fails or loosens from the joint (clamp to bellow) when the applied torque is less than two times the rated torque. This warranty is effective for twelve months and can be extended up to twenty-four months for 25% of the list price of the coupling.

If the bellow breaks, in particular near the joint of the 1st or 2nd bellow, the misalignment values listed on the catalog have been exceeded. Customers may refer to our mounting instructions which are delivered with each type of coupling. Another possible reason that the bellow may break is the resonance frequency. This should be checked and discussed with a Rimtec engineer before ordering for each application.

In 96% of the cases, the reason bellows break is that the customer has not followed the maximum misalignment values (axial, radial and angular) listed in the technical specifications and mounting instructions. THIS WILL NOT BE CONSIDERED A PRODUCT FAILURE AND WILL NOT BE COVERED UNDER THE WARRANTY REPLACEMENT.

Rimtec stocks many product sizes at the Chicago location. In some cases, Rimtec may be able to accept a coupling return due to incorrect ordering by the customer. This will only be available if Rimtec can match the coupling's type, size and bores with another customer order. If there is a question regarding a possible return of merchandise, it is best to call and speak with one of our representatives. Generally, it is very difficult to match type, size and bores from one application to another due to the customizing of each part.




About Rimtec | Press Release | Products | Selection Guide
Ordering | Shows | Contact Us | Terms and Conditions | Home
---
Copyright © 1999-2004 Rimtec Corporation, 211 S. Lombard Road, Addison, IL 60101
Toll Free: 877-4RIMTEC (877-474-6832) ~ Phone: 630-628-0036
Fax: 630-628-0041 ~ Email: info@RimtecCorporation.com
Comments, questions or problems with our website? Please contact our webmaster.