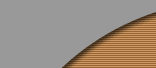 REQUEST FOR QUOTE
All inquiries and sales orders are routed to the appropriate local sales organization.
Please complete all fields to allow us to process your inquiry promptly.
About Rimtec | Press Release | Products | Selection Guide
Ordering | Shows | Contact Us | Terms and Conditions | Home
---
Copyright © 1999-2001 Rimtec Corporation, 211 S. Lombard Road, Addison, IL 60101
Toll Free: 877-4RIMTEC (877-474-6832) ~ Phone: 630-628-0036
Fax: 630-628-0041 ~ Email: info@RimtecCorporation.com
Comments, questions or problems with our website? Please contact our webmaster.