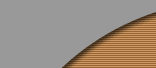 Zero-Backlash Servo Couplings

For dimensions and technical ratings, and/or mounting instructions, follow the hyperlinks above or use the pull-down menu at the top of the page.

If you're not sure which product type best suits your unique application, try our online selection guide, or feel free to contact our technical experts for assistance by filling out our application assistance/inquiry form.

All Rimtec couplings and clutches can be custom designed to fit your application. New custom designs are also available to meet your unique requirements.
About Rimtec | Press Release | Products | Selection Guide
Ordering | Shows | Contact Us | Terms and Conditions | Home
---
Copyright © 1999-2004 Rimtec Corporation, 211 S. Lombard Road, Addison, IL 60101
Toll Free: 877-4RIMTEC (877-474-6832) ~ Phone: 630-628-0036
Fax: 630-628-0041 ~ Email: help@RimtecCorporation.com
Comments, questions or problems with our website? Please contact our webmaster.